Three Questions to Ask When Trying to Determine If Your Aging Parent Can Still Live Safely at Home by Themselves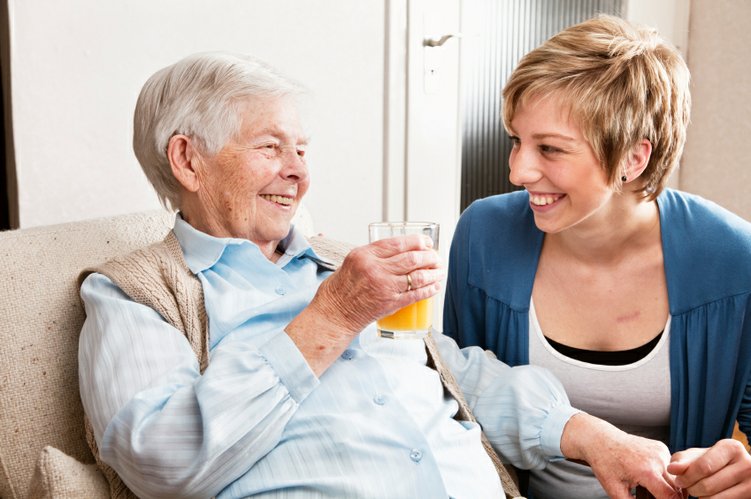 When a parent becomes older, it is important to make sure that they are able to live on their own. Over time, the ability to live safely will diminish and it can become dangerous for them to live alone. When this happens, it is important to take steps to ensure they can live the rest of their life as safely as they possibly can. The following guide walks you through a few issues to look for when trying to decide if it is time to move your elderly parent to an assisted living community.
Can Your Parent Get Help When They Need It?
The first factor to consider is if your parent can get help if they need it. If your parent reaches a point where he or she can no longer work a phone, it could create a dangerous situation for them. There will be a risk of your parent slipping and falling when they live alone, and getting them a device like the Alert1 response button can be a great way to ensure that they are as safe as they can be at all times.
If an emergency occurs, your parent will simply have to press the button to alert authorities that they are in need of help. The button can be great for accidental falls, house fires, or even if they simply do not feel well.
Can Your Parent Properly Take Care of Their Daily Needs?
When assessing whether or not it is safe for your loved one to live alone, you need to consider if they can still take care of their daily needs. Consider if they can bathe themselves, cook meals safely for themselves, and take their medications correctly.
To ensure your parent is as safe as they can be, set alarms on their phone to serve as reminders when they need to take their medications. You should also replace the batteries in the smoke detectors so that they can be alerted if something is burning in the oven or on the stove.
Can Your Parent Move Around Safely Within Their Home?
You need to determine if your parent can get around their home with ease when they are alone. If your parent cannot travel up and down stairs with ease, you may want to have a stair lift installed in their home to decrease the chances of them falling down the stairs. A mobility scooter may also serve as a great investment if your parent has limited mobility. Having limited mobility does not mean that your parent cannot live alone. It simply means that they may need to move around in a different way than they would if their legs were not in pain or too weak for them to walk around freely.
If you are thinking about moving your parent to an assisted living home, it is important to discuss the situation with them before making any final decisions. Your loved one may agree with you that they do not feel safe at home and want to live in a place where they know they will be safe at all times. Your parent should be able to tour any facility you are considering with you so that they can determine if it is a place where they will always feel comfortable. Since they are the one who will be staying there, they should be the one to be able to have the final say about where they live.