Best Kent Air Purifiers to Make Indoor Air Healthy & Pure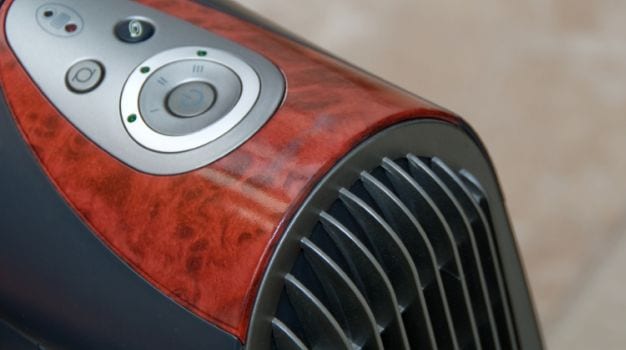 Until a few years back, air pollution was something that was found only in science textbooks. Sadly, that isn't the case now. In fact, in the last decade, air pollution is increasingly impacting lives dramatically all over the country. From increasing breathing problems like asthma to falling immunity levels, air pollution is one of the major woes of urban life.
So, how do you stay protected?
The simplest and easiest way to improve your indoor air quality is by installing one of the best air purifiers in India. Air purifiers are in fact a lifesaver in highly polluted regions like Delhi, NCR, Bangalore and so on.
Here, in this article, we take a look at the top three Kent air purifiers available in the market. Before, we head into the features and specifications of each model, let's take a quick look at
Three Things to Keep in Mind, while choosing an air purifier in India
Room Size – Different models cater to varying room sizes. Always go for a model that can purify a space that's slightly larger than the actual room size.
Filter Type – The four common types of filters used in the best air purifiers in India include HEPA, antibacterial and germicidal, charged media and electrostatic precipitators. Make sure that the model you choose can filter different pollutants like dust, allergens, odour, smoke and other harmful pollutants.
Service and Customer Care – Air purifiers are gadgets that require regular filter changes for efficient functioning. So, make sure that you choose a brand that offers exceptional after-sales customer service to avoid unnecessary headaches.
Now, let's check out the top three Kent Air purifiers in the market.
#1: Kent Ozone Wall Air Purifier
This is a wall-mountable air-purifier that works on the revolutionary Ozone disinfection technology. This device dispenses environmental-friendly ozone that effectively kills bacteria, fungus, viruses and other pathogens in the air, thereby not only destroying these harmful microorganisms but also inhibiting further growth.
Apart from killing these microorganisms giving you pure air, it effectively neutralizes foul and stale odour, making your room fresh and clean.
Ideal for: Rooms up to 400 square feet. Perfect for conference rooms, restaurants, large drawing rooms, offices and other big rooms.
#2: Kent Alps Air Purifier
This is available in two models – the Alps and Alps Plus. Both models use an advanced HEPA technology and have high CADR, thereby efficiently eliminating all indoor pollutants making your rooms fresh and clean. This air purifier is fixed on the floor.
HEPA filters remove 99% of all indoor pollutants, including dust mites, pollens, allergens, mould spores and other harmful pollutants. Additionally, it contains an in-built ionizer that makes the indoor air fresh.
Intelligent air quality monitoring LED indicators, user-friendly design, child-lock are some of the other salient features of this model.
Ideal for: Rooms up to 462 square feet. Perfect for both homes and offices.
#3: Kent Magic Car Air Purifier
Next, to your rooms, the place where you spend most of your time is your car. With long commutes that consist of several hours, you need car air purifiers to keep the air inside your vehicle clean and fresh. This model comes with a three-stage HEPA air filter that eliminates harmful pollutants and toxic gases from your car effectively.
Additionally, it is equipped with an activated carbon filter that removes all foul odour and smell, thereby making your car interiors fresh. The low noise operation ensures that your overall experience is pleasurable.
Ideal for: All types of four-wheelers including small sedans to large SUVs.
According to a report by the WHO published in 2014, 15 of the top 20 polluted cities in the world are Indian. This includes major metros like Mumbai, Delhi to smaller towns like Raipur, Allahabad, Kanpur and so on. Bring home any one of these best air purifiers in India and breathe pure air free from harmful pollutants, toxic gases, and other allergens.