Pay As You Grow – The Benefits of Serviced Offices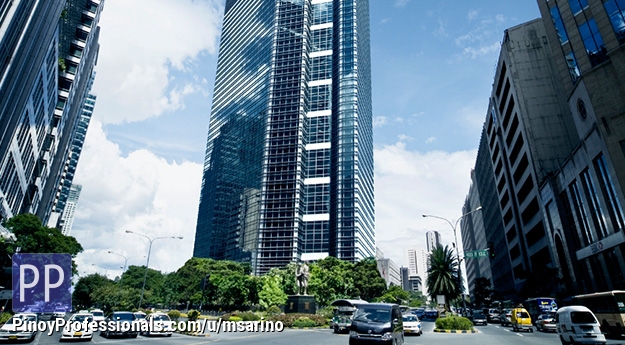 The biggest problem with conventional office space is its inflexibility. Traditional, long-term leases last for a fixed period of 3-5 years (sometimes longer). So, if you move in and your circumstances change, it is very difficult to adjust. This can lead to stagnation, financial crisis, and instability. It is a major obstacle for modern businesses, particularly in fast moving economies like the Philippines.
While financial turbulence is always a worry, there's an equal risk of getting stuck in a box which is far too small. The Philippines is experiencing a rapid rate of growth right now and companies need to be flexible to take advantage of it. This is where serviced offices come in. They do not require a long-term commitment. Once you sign a contract, your lease starts 'rolling' but it can be terminated or changed at any time.
Keep reading for more on the benefits of flexible, sustainable serviced offices and why they are the future of the business world.
Prestigious Address
If you're on the hunt for a great office in Manila, you might want to consider one of the beautifully designed serviced offices in the centre of the city. Head over to www.servcorp.com.ph/en/serviced-offices/ to check out some of the suites on offer. They are in some of the most eminent locations in the capital, so you're bound to impress investors with your office address.
Customer Service Support
The best-serviced facilities are home to talented teams of support staff. They provide businesses with everything that they need to run smoothly. So, if you have a maintenance issue (a broken lightbulb or chair), need help with customer phone lines, or just want to hire a part-time secretary, all you have to do is ask. All of those little jobs and tasks which it is not economical to hire a full-time employee for; those are the tasks which you can outsource.
No More Downtime
Whether you're opening up a new branch in the Philippines or launching a business from scratch, the less time between moving in and opening, the better. Every day that you have to spend setting up the office is a day of lost profit and opportunity. With a serviced office, however, everything is ready to go. Cleaning, onsite security, lighting, heating, furniture, IT support, and anything else you might need is right there from day one.
User-Friendly Contracts
Serviced providers are keen to offer an alternative to convoluted commercial leases. They operate using a few basic rules. There is one fee and this includes all of the logistical overheads (utilities and maintenance). It also pays for your broadband and a range of other basic amenities. So, there's no need to take out five or six different contracts with separate suppliers. When your overheads are consolidated, it is much easier to control spending.
Tenurial Flexibility
There is simply no way to know for sure where your business will be in five years. You can plan for it and make predictions, but that is all they are. Does it really make sense then that the traditional option for companies has been to commit to 3-5 year office leases, with penalties for early termination? Of course not. The better option is to choose a flexible rolling lease like the ones offered by serviced providers. They 'roll' on from month to month, but they can be changed or stopped at any time.
Where to Find a Serviced Office in Manila
Makati City is known as the financial hub of the Philippines. If you can grab a spot here, you'll be among many of the most successful companies in the country. This is important because investors look to these highly regarded areas for new opportunities. The Ayala Avenue region of Makati City is home to some superb serviced facilities, so get out there and start looking.