What We Can Learn from the Music Industry's Revival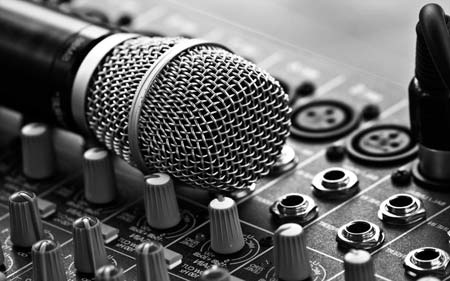 With increasing competition from various channels that offer free digital content—from independent websites to online pirates—digital publishers and content producers are facing a formidable challenge that could decide whether or not they'll survive in the near future. They need to figure out exactly how they can continue to gain revenue from producing content, even as free content becomes more and more ubiquitous through the Internet.
The Music Industry's Rise, Fall and Rise Again
The rise of digitalization has had a tremendous impact on the way many media and content producers conduct their business. For instance, much has been said about the decline of the music industry. In 2014—according to the International Federation of the Phonographic Industry (IFPI) —global recorded music industry revenues reached only $14.3 billion, a far cry from the $23.8 billion dollars that the industry earned in 1999.
Since 2014, however, the music industry has experienced increasing revenue growth. In 2015, it posted revenues amounting to $14.8 billion globally, while in 2016, this figure further increased to $15.7 billion. The last figure represents a 5.9% increase from the previous year, the highest since the IFPI began tracking the market in 1997. With these numbers, everything is pointing to the possibility that the industry is headed towards achieving sustained profit growths. Is seems, at last, that the happy days are here once again.
But exactly what changed since the annus horribilis that was 2014? One doesn't even have to look far, for the answer also lies in digitalization, the same technology that had threatened the survival of the industry in the first place. As it turns out, streaming has been a clear driver of the industry's resurgence. It now makes up 59% of the total $7.8 billion in digital revenues. Digital revenues, in turn, now make up close to 50% of the share of total $15.7 billion in music industry revenues.
Subscription Billing
If there were one lesson that businesses can learn from the music industry's roller coaster ride from profitability, decline, and renaissance, it would be about the power of the subscription billing model. As musical artists, producers, and labels caught on to the fact that music streaming was an unavoidable paradigm shift that would eventually shake up the entirety of the industry, more and more of them have made their music available through streaming services.
End-users typically subscribe to such services to be able to play their favorite music. In fact, streaming has become so popular that even A-list artists are now beginning to release their new albums through streaming first.
Streaming is also not limited to just music, as everything from movies and television shows to podcasts and video game plays are also streamed nowadays. While there are popular free streaming sites like YouTube, there are also the likes of Netflix, Hulu, and Amazon Video, which offer video-on-demand services for a monthly subscription fee. These businesses likewise offer exclusive content, which they produce natively and steam exclusively through their services. The music industry's equivalent giants are Apple Music and Spotify, which, like their video streaming counterparts, have also started streaming exclusively produced musical content.
Indeed, subscription billing is a business model that is driving the growth of many of today's digital content businesses. Aside from streaming services and over-the-top content producers, it's also becoming increasingly popular even among other types of businesses like online news publications, educational content producers, and ecommerce retailers. With subscription billing allowing businesses to earn better and to make stronger revenue predictions, they have better chances of surviving in this increasingly digitalizing world.