7 Awesome Ways to Celebrate New Year's Eve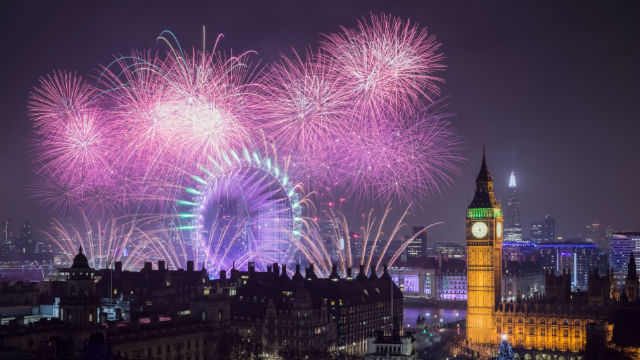 New Year is knocking on the doors. Let the party begin! It's time to slip into the party mood to enjoy, have fun and cherish the memories of the year gone by.  On New Year's Eve, celebrate with family and friends with delicious food, scintillating music and loads of fun and entertainment all bundled to let you get into the spirit of the celebrations. So what are your plans for the day? If you are playing to party at home – your cozy abode, then let's help you with 7 awesome ways to celebrate New Year's Eve and sign off the old year in a spectacular way.
1. Snacks on all night
Let the snack tray be your companion all night. Keep a tray filled with fried snacks and dried fruits for your family members and friends for munching. Ensure you replenish the tray periodically with the snacks. Let everyone from kids to older people to teenagers – all enjoy soaking in the fun.
2. Photo Booth
This is an interesting way to celebrate the New Year. Set up an impromptu photo booth and get going clicking all those crazy and funny photos with your family and friends. All you need is a funky or funny backdrop, props, and a good camera. Everyone would love to get clicked at such a photo booth. Capture those moments to eternity.
3. Games night with rummy
Online rummy is an interesting option too. As a complete entertainment, it is a good blend of fun, action, challenge and great cash rewards too! Online rummy platforms offer great discounts and fabulous prizes especially during Christmas and New Year too.  With the options to play free or cash rummy games for Indian rummy variants such as Points, Pool and Deals rummy, revel in the fun while you enjoy the offers. Play with friends or family members or distant cousins and enjoy like never before.
4. Costume party
And if you plan to invite guests, you could also have a costume party. Inform your guests to wear a costume and show up for the party. To make it more interesting, plan to give up away party knick-knacks to well-dressed male and female guests of the party.
5. Countdown bags
Make small bags filled with goodies and open each one of them every hour. Especially, the excitement of kids and little boys and girls know no bounds. This is a splendid way to keep the night interesting and curious and to look forward to the excitement with the passing of every hour.
6. Music and dance party
If you like to shake a leg, then perhaps, it is good to plan for music and dance party. Make a list of foot-tapping numbers with good equipment. To add a dash of drama and excitement, use lights and good speakers to have a blast with good music and dance.
Sleep
And, in case up prefer not to indulge in any fun activities, you could always have a peaceful sleep waking up the next morning for a new day of a whole New Year!
Let the party begin!
As the countdown begins and the clock inches closer to strike the 12, keep the momentum intact with these interesting ways to party.